According to an announcement today, Universal Studios Hollywood is introducing an all-new nighttime show in The Wizarding World of Harry Potter. Starting on June 23rd, you can witness The Nighttime Lights at Hogwarts Castle, an all-new spectacle featuring dazzling lights and music. The show is scheduled to run through September 4th.
From Universal Studios Hollywood's release: "Watch in awe from Hogsmeade™ village as projections are cast against the majestic backdrop of the Hogwarts castle. Celebrate Hogwarts™ pride as the spirit of the four houses is brought to life in stunning light and sound. The Nighttime Lights at Hogwarts™ Castle is the perfect way to end your day at Universal Studios Hollywood."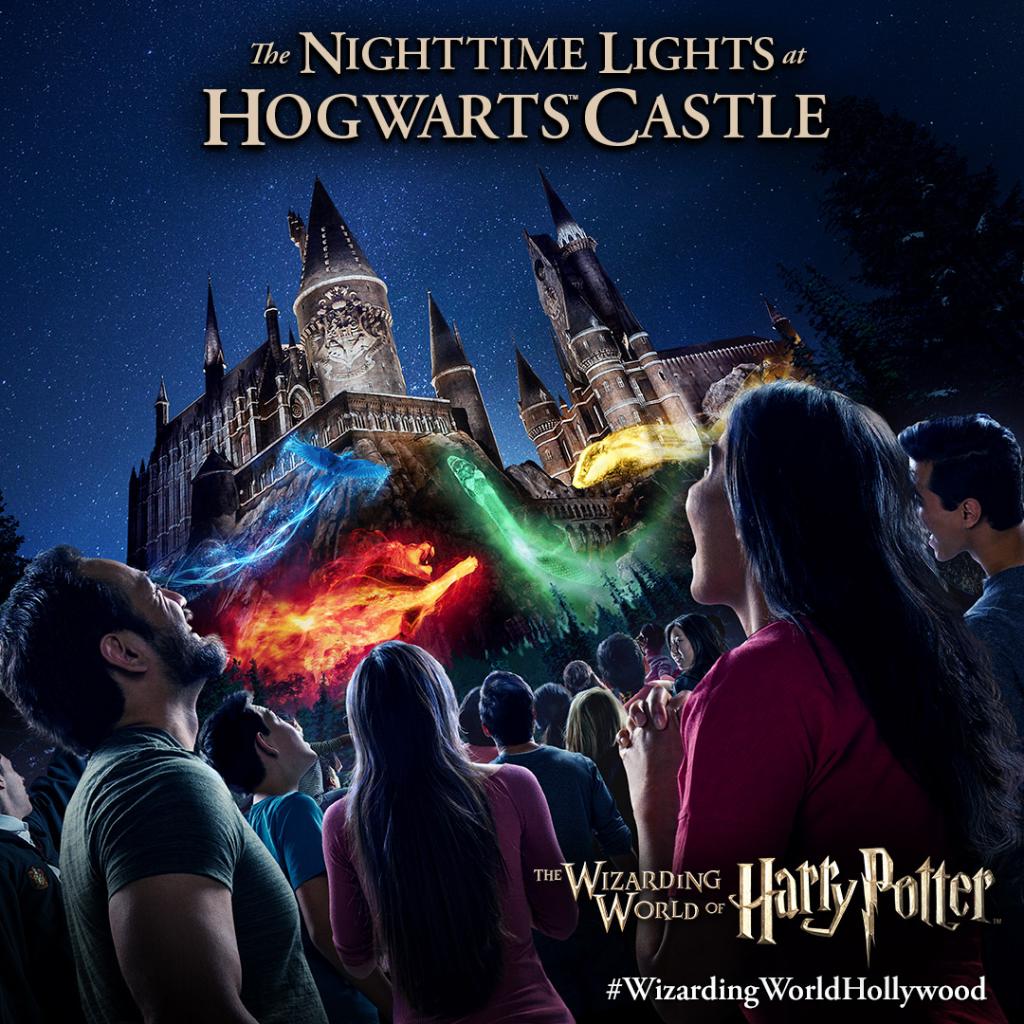 This statement comes after rumors surfaced earlier this year indicated that the park would receive a nighttime show in their Wizarding World area as soon as this summer.
Rumors also say that Islands of Adventure's Wizarding World may receive a nighttime show as well. Though this has not been confirmed, the park will receive a projection show on Hogwarts castle for its holiday celebration.